HAPPY NEW YEAR!!!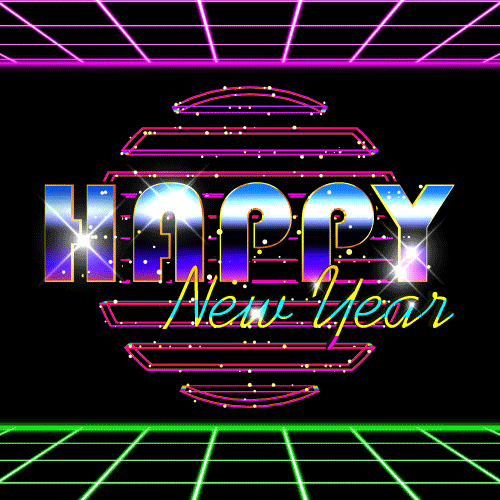 2018 was a big year for me. Lots of ups and downs. It started out mostly with downs, as January brought gall bladder attacks that brought me to tears and then surgery to remove the dying organ. After surgery, one of my wounds dehisced, and I found myself having to do extensive daily wound care for about two months while going back to work while both in pain and leaking fluid from my abdomen. What was supposed to be a positive bit at the start of the year was when I turned in my manuscript for the novel I've been working on for nearly three years, but my editor basically panned the entire thing, sending me to rewrites without finishing a complete edit. For a little bit, I teetered on the edge of giving up on the writing deal. I was depressed. I had just come from a place where I had control over my health and was ready to deal with grieving a big loss in our family, and BAM! my own health and personal aspirations took a dive.
But I am a resilient fellow at my core. While a restart on my novel was a big blow, the criticism from my editor wasn't uncalled for; I definitely can write a better book, and I need to. I am.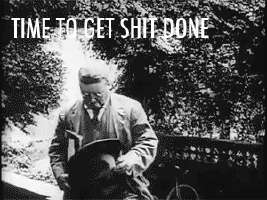 I've pushed myself quite far as a writer over the course of the last four years, and I'm always improving. A great part of the process of improving has been surrounding myself with an awesome group of writer friends from all over the world. In my dark time of self doubt, I turned to these friends for help in April of last year.
I had no idea how amazing of a response I'd get.
At first, I just assembled a simple group. I created a Slack group, a Facebook page, and I sent out invitations for everyone to join a place for all of us writer folks to get together and support one another. Within the first few weeks of May, we created a website, made plans for publishing a short story anthology, and called the group Writing Bloc. We sent out invitations to submit short stories to be featured in the anthology, and the response was incredible.
By June, we had a great collection of stories, and we began a large, ambitious, collaborative, cooperative editing project. By August, we had all the stories completed with an initial edit and we had a cover design for the book. By October, we all joined in to collaboratively edit the stories and provide feedback. By Thanksgiving, we were taking preorders.
By December, Writing Bloc had become an enormous creative force. The anthology was finished and ready to be published, the website was getting good traffic with regular contributions and articles, the Facebook page was getting a steady increase in traffic, and our plans kept getting bigger and better.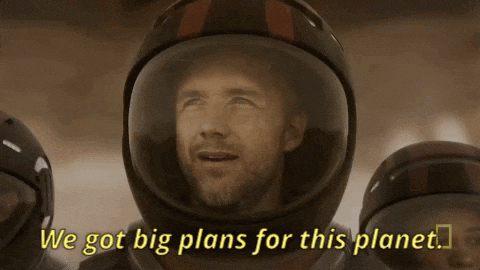 And now, here we are. Publication day. My preorders already downloaded to my phone and my Kindle, and the end result is beautiful. Twenty authors all collaborated and worked hard to get a published work together. And it's damn good. The stories stretch across genres, but all are united by the same theme: escape.
Escape. How apropos. 2018 started with me in a terrible state of mind overflowing with depression and self doubt, and I reached out to my writer friends to help. Now here I am, proud as hell of what we've all accomplished, knowing that those involved in it helped me to escape from a dark place.
Naturally, I must ask that you consider picking up a copy of this anthology for yourself. The best place to do so is on Amazon. It's $2.99 today (New Year's Day), and it goes up to $5.99 after that, so please consider getting your copy right now by clicking here. If you have another kind of e-reader, you can get your copy by clicking here. This anthology has a special place in my heart, and I'll admit that I teared up a little after I opened it up on my Kindle.
It's not just about being published. It's several things. I'm proud of my story. I'm proud of everyone's story in the book. I'm proud of all the tremendous effort that went into producing the book. I'm astonished at how far a motivated group of writers took my simple question: "How about we make a group and support one another?" Every writer in that collection is a great person and quite talented. I owe every person involved in that work an enormous amount of gratitude, whether they realize it or not.
Moving into 2019, we are working on a print version of our anthology. We are preparing to announce the next anthology and open up for submissions. We are gathering our resources to start a small press publishing company. We have been featured on podcasts and radio stations in both North Carolina and Tasmania (the audio expired on the Tasmanian radio link, but I swear we were featured there). We have so many big dreams, and we have every reason to believe we can attain them all. It's been only a little less than eight months, and we've already accomplished a ton.
I had the honor of writing the foreword for the anthology. I was encouraged to, as I have been credited with being the "founder" of Writing Bloc. This title is an honor. Writing Bloc was definitely a central part of my 2018. I wanted to give up on so many projects at the start of the year, but here I am now, reading my own published work alongside a fantastic team of writers. I expect even better things to come as well.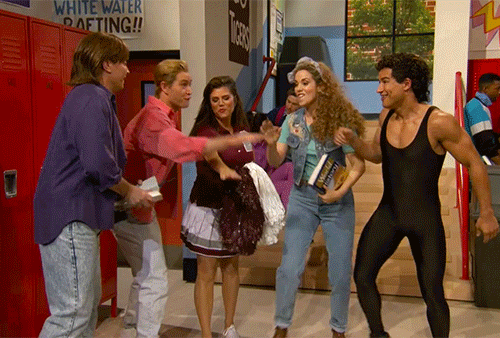 For those of you who invested in my novel, The Man Who Stole The World (formerly "The Madness of Mr. Butler") just know that I'm sincerely sorry the wait has been long, and your continued support and patience means everything to me. I nearly gave up on the whole thing altogether last March. Now, nearly a year later, I'm in a much better place mentally, and I'm already reworking a ton of it to make it the greatest story it can be. I thank you for your support, kindness, and patience.
I am ready to move forward with all my creative endeavors with confidence. Writing and creating bring me tremendous joy. I thank you for following me along for the ride.
2019 is looking up already…stay tuned.