I have a young daughter and son. They are both tiny; the girl is a preschooler and the boy is a toddler. What is happening right now that has me absolutely glowing is they are becoming fast friends. Sure, they bicker and fight from time to time, and they certainly can't share worth a shit when they are either tired or hungry (AKA: 50% of the day), but they are still awesome together. I'm going to enjoy watching this relationship grow.
Today is New Year's Day. This also means that it's been five years since my dad died. In July, it will have been eighteen years since my mom died. Obviously, neither one of them got a chance to meet their little grandbabies. I'm not saying this to be a downer or milk any sympathy, I'm saying it because I still seek their advice in parenting. Death, though suckier than a Dyson, still has its good aspects. And reflection is among those benefits. If either of my parents were alive and well, I'd be on the phone with them, begging for advice and perspective, as they also raised a daughter and a son in that order. I would, of course, give anything to hear about what a little shit I was to my sister when I was a toddler, to have one of them comment on how one of my children is doing something or smiling like I used to. But instead, I get the benefit of reflection. I've been pushed from the nest, I am flying, and every time I reflect upon how I am doing as a parent, I feel happy and satisfied, and I blame that partially on not being able to constantly run to the phone to beg for advice. I've figured it out for the most part. It's worth mentioning, however, that I married a kick-ass wife. She taught me not to be afraid of kids. Now, I swing them around upside-down, much to their delight or dismay, depending upon how tired or hungry they are.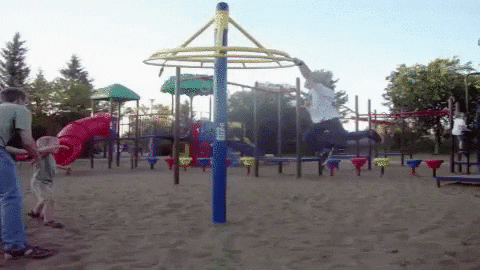 I still crave the insight, though. I would love to talk to my mom and dad and just get a quick answer to the question: "What was it like raising a daughter and a son two years apart?" But, every time I want to have that question answered, when I'm at my lowest in my grieving over the non-opportunity to be grandparents my mom and dad had, it always seems that something great happens. Some sign of their presence. My most recent sign came just before this past Christmas…you know, the most wonderful time of the year to reflect upon parental loss.
Bleh.
But this Christmas was different. With a 3-year-old and a 19-month-old in the house, there was a new magic to Christmas. I joyfully pulled down the attic stairs, ready to get down some decorations and plaster the goddamned house with as much jolliness as I could muster. But the Christmas decorations invariably bring up old memories. I looked at the Christmas ornaments that used to hang on the tree when I was a kid, the "Baby's First Christmas 1980" one gets me the most, every year. The nostalgia and closeness with my parents always stings each time I look at that ornament. I could go on and on as to how each ornament and decoration made me feel, but I'll spare you, of course. We try to keep things light around here.
And then, I spotted one of the "Keepsakes" boxes that my mom put together when she was still alive. She would gather up all sorts of random things from my sister and I and place them in plastic boxes to the point of overflowing. We kept these boxes after she died, taking the ones most relevant to ourselves. I have three full boxes of childhood souvenirs in my attic. I decided to crack one open, kind of as a way to say hi to my mom.
As I've covered in previous entries, my mom wasn't your typical mom. She had a quick and uninhibited humor, and if something struck her as particularly hilarious, she would never let that joke go. This is why, a couple of weeks before Christmas, I sat in my attic holding up a pair of my old boxers.
I was a fairly relaxed teenager. I tried not to let things bother me, and that included the fact that one of my favorite pairs of boxers was wearing a hole in its crotch. Those boxers just felt nice. It was soft material, and they fit well in all of my pants and shorts. I wasn't letting those boxers go without a fight. I remember fishing them out of the trash on more than one occasion. Who doesn't protect a favorite pair of underwear?
Admittedly, the hole in the boxers reached fairly epic proportions, as is always confirmed when I retrieve them from the "Keepsakes Box." I can fit my fist through the hole, actually. No, I'm not embarrassed. I'm writing a blog about it, aren't I?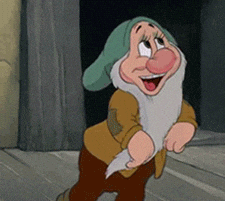 On the day that earned these boxers their place in the "Keepsakes Box," I felt particularly relaxed in my teenager skin. I wandered out from my bedroom with just a T-shift and the notorious boxers, grabbed myself some coffee, and sat out on the back porch to watch TV with my feet up on an ottoman, knees bent. I believe I either underestimated the diameter of the hole or I did not care (or both), but I soon found out how a hole in the underwear can be damaging to others.
A scream of "AAAAH! BALLS!!!" echoed through the house enough to startle me. It was my big sister. She had innocently entered the porch to join me for some television, only to get a full view of the results of my recently-completed puberty.
Naturally, my mom responded to the scream, only to hear my sister's account of her trauma and try to comfort her while unsuccessfully holding back laughter. I was perhaps embarrassed, too, but the comedy of the situation drained away all sense of humility. My mother was shocked that I had, once more, fished the boxers out of the trash. I was given a small lecture on how it was inappropriate to continue to wear those boxers, seeing as how I had permanently scarred my sister. Reluctantly, I handed over the boxers, assuming they were being incinerated.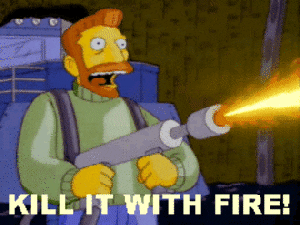 It was only after Mom died that I discovered the boxers had earned their place amongst old toys, trophies, and drawings in the "Keepsakes Box." I assume this was her way of showing me what to expect in the future when raising a son and a daughter.
I lovingly tucked the boxers back in their home, ready to bring them back out whenever I need a quick laugh at my sister's expense. I then brought out the Christmas decorations and had a great holiday.
I hope everyone's Christmas or whatever you celebrated was amazing as well. Here's to a great New Year. May your favorite underwear stay intact, and may your sibling's genitals remain hidden from view.